As team leader I managed a small team of my peers where we designed and marketed the BA Graphic Communication degree show in June 2022. We worked to create an online presence and excitement for the first 'face to face' degree show in three years! It was exciting to plan an event and get over 500 people to attend in person. Many valuable lessons in managing peoples workloads, delegating tasks and maintaining brand image were learned.
Website (Desktop and Mobile)
The website allows users to check out projects from the graduates. We used WordPress to create the website. One of the issues we overcame in this project was in collecting high quality images of all graduates work and in getting everyone to write a short self description. We managed this by creating a shared OneDrive and informing the graduates that work must be submitted within three weeks.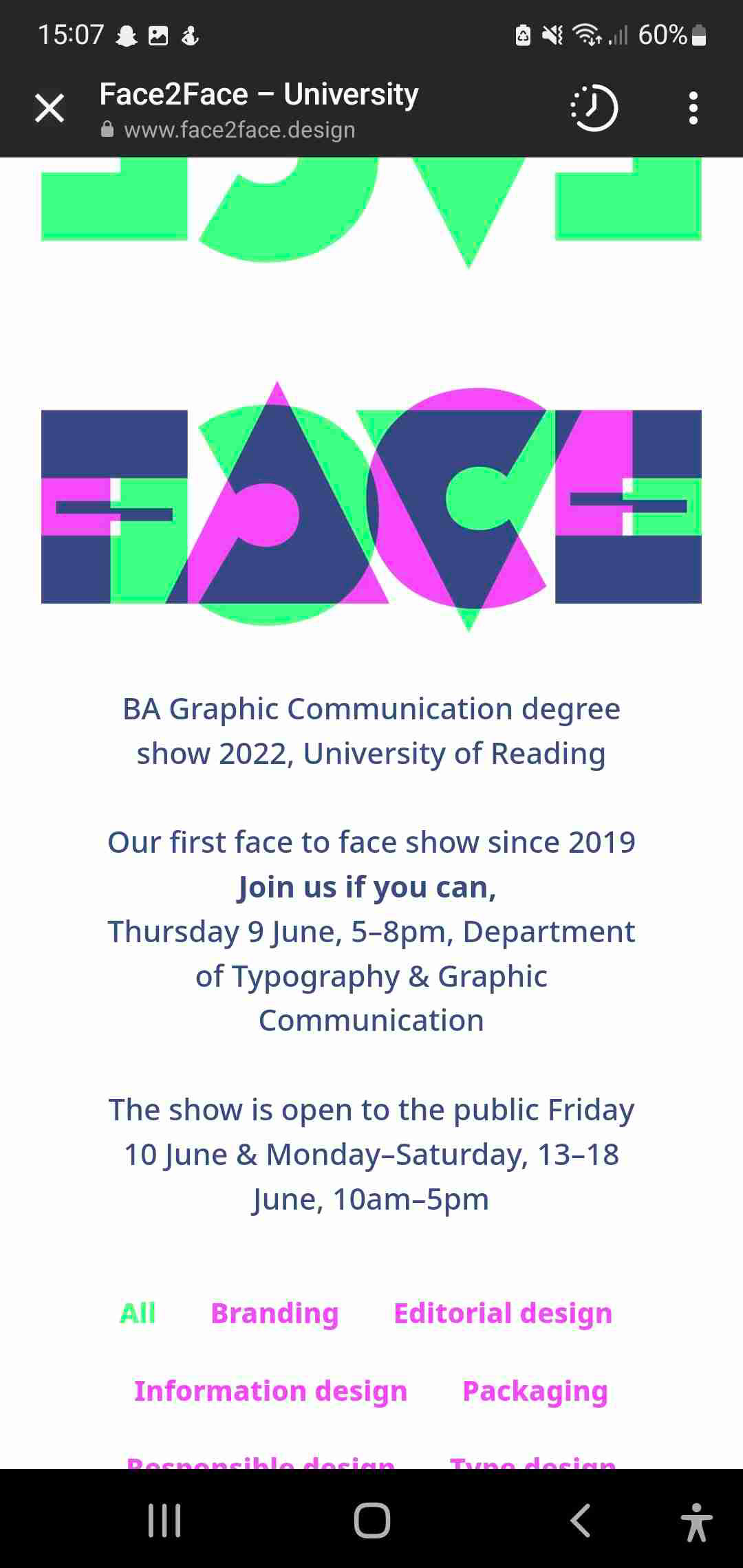 Social Media @face2face.design
We created an Instagram page to showcase all of our work and to help graduates broadcast their event on their own channels. We used a custom typeface for the posts and made sure that the photography used was consistent throughout the page.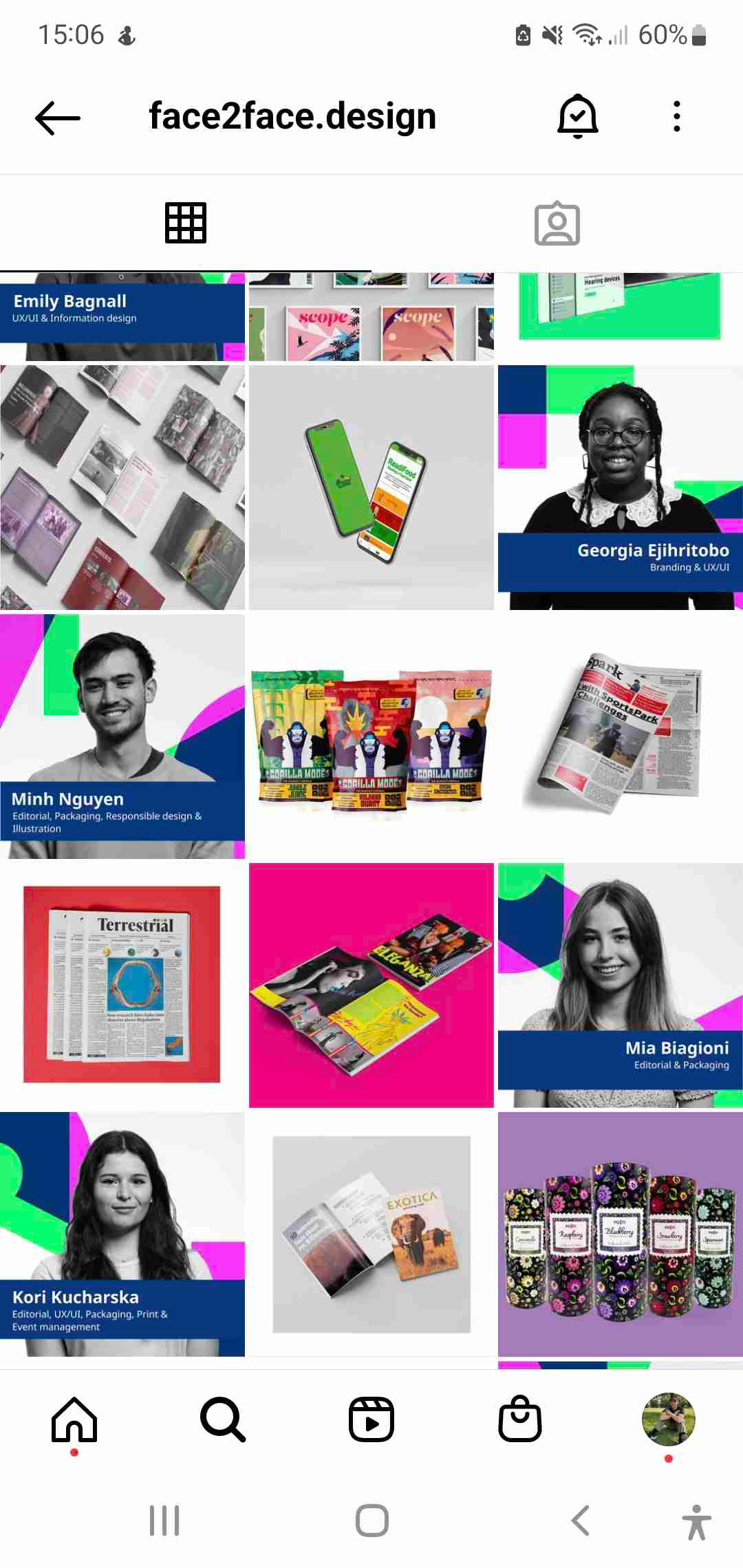 Signage
We created a selection of signage including foamboards, A frames, vinyl stickers and window prints to help guide attendees. These worked nicely and the window piece received lots of praise.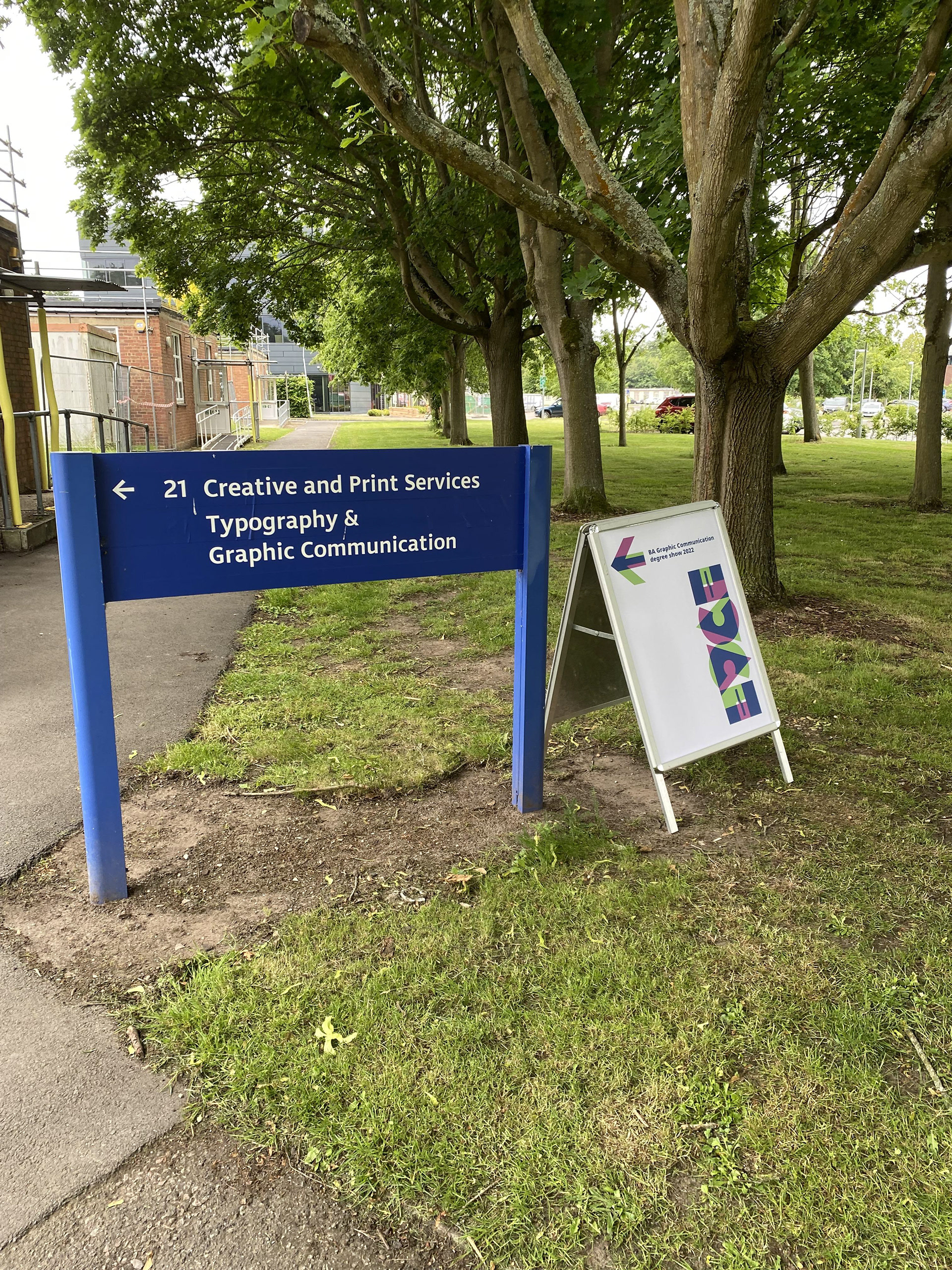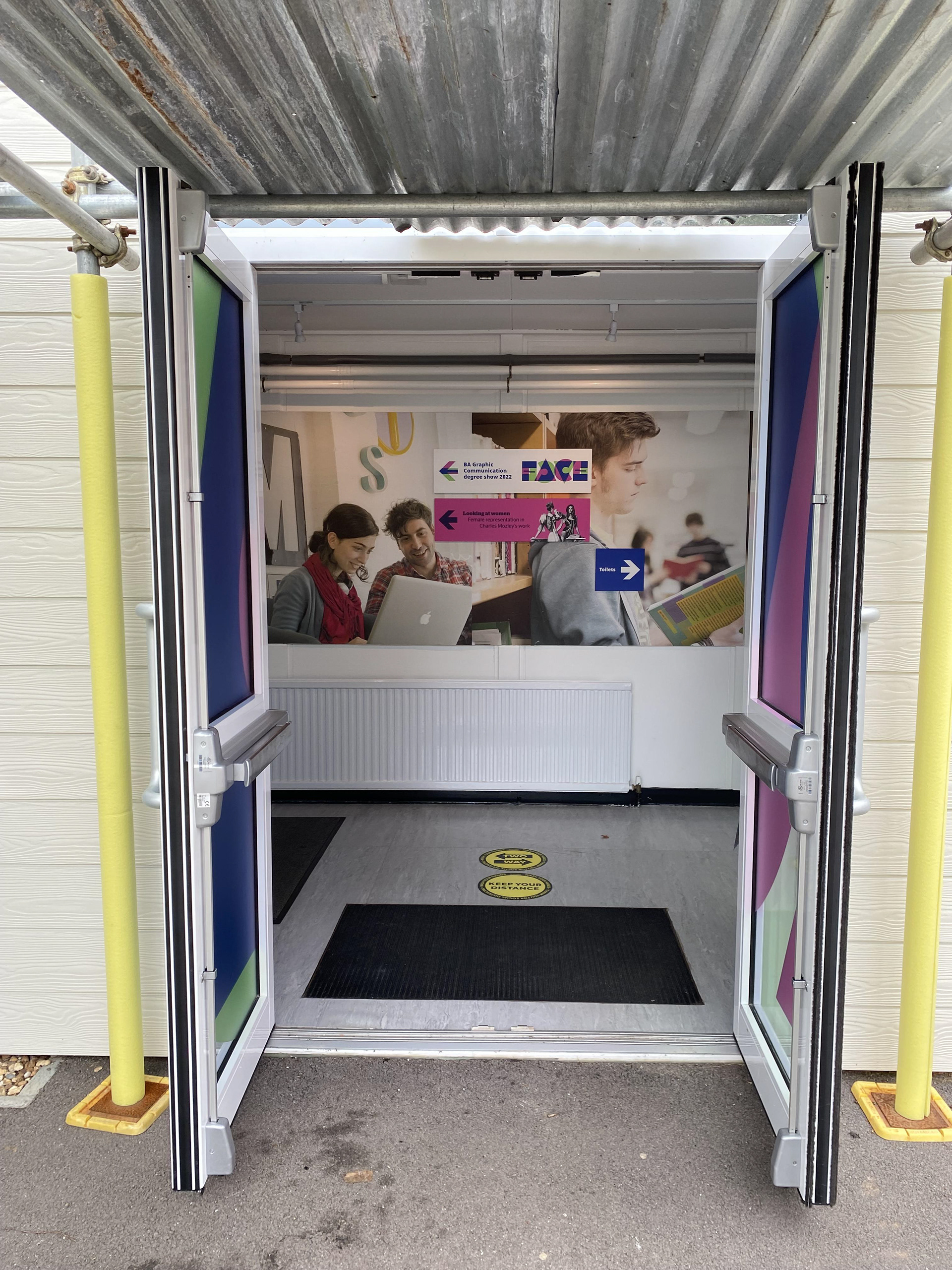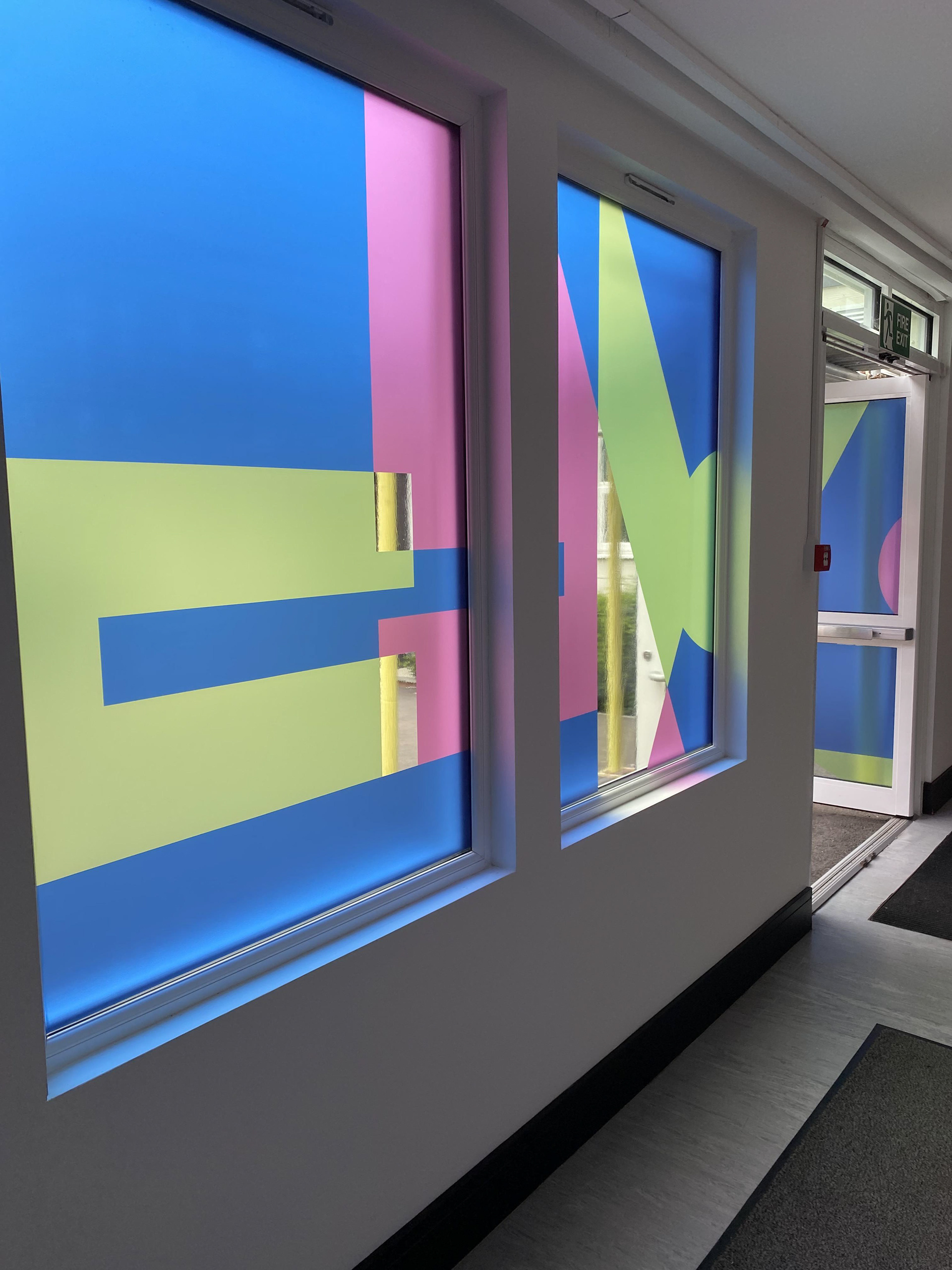 Conclusion
It has been an exciting journey to work alongside
Bethan Williams
and
Grace Gibbs
as we created this brand. This has improved my time management skills, print finishes and managing a team. We had other peers from our year group come in to help with smaller tasks and we worked closely with all the lecturers!
During our degree show we also had an exhibit by the master students co-running at the same time. We worked with their team to create consistent branding and to promote both of our events!
The displays of work created by our year group were amazing and we had so many positive comments from the attendees of our event!